If you've decided you'd like to try a hand at prospecting, getting started is fairly easy. First, it's a good idea to find out something on the topic, before embarking on an adventure. So if you're planning on striking it rich in gold, you might check out the library for books, or the Internet for sites on minerals and geology in general, since that impacts just where and when you may find ore that contains gold.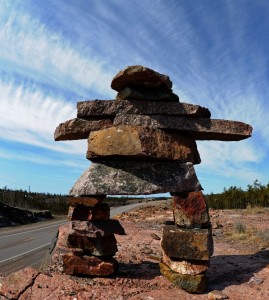 USGS – The United States Geological Survey site is an excellent resource on the Net, providing extensive online data and records, mapping, statistics by commodity and location, as well as other basic and informative material on minerals.
Gold by Location – You can also check out sites such as this one, where you'll find an alphabetical list of states where gold is, or has been worked, as well as historical information on the area, and tips about whether the locations are open to public prospecting.
Prospector's Clubs by Location– Excited about your hobby and want to learn more from others with the same passion for gold? Check out the nearest club in your area, where they are listed alphabetically by state. Or just enter your city/state, plus related words in one of the many Internet search engines.
Mining is a Science – Whether at the library, browsing in a bookstore or surfing the net, be sure to check out the categories that include Science/Technology/Mining.
A Gem of a Hobby – Prospecting is a hobby enjoyed by many. Make sure to include that category in any search that you are doing, and add to it related terms such as "rock and gems".
Paper Gold? – For those who like to read, there are literally hundreds of books on the various techniques and tools for the amateur and not so amateur prospectors. Check out your local library, bookstores, and sites such as Amazon.com or Barnes and Noble.
Living History – If you are in an area that has a record of gold workings or strikes, talk to some of the older residents. Many of them will have prospected themselves, and may be glad to pass on their secrets and directions to worthwhile areas.
Supply Depots – To prospect, you don't need the biggest or the newest in equipment or brand names. Use your common sense and spend a little time learning about gold and prospecting, before deciding which method you'd like to use. You'll then be in a better position to make wise decisions about what tools and supplies you need, and which are just hyped to the eager beaver hobbyists. I personally start with a good large coffee mug and warm outfit to make sure I'll be comfortable.
Family Fun – Prospecting is a pastime that even the younger and oldest members of a family can enjoy. There's something for everyone, whether it's actual panning, or sifting through a sluice while sitting down. Just getting out in the country, and scouting likely spots to start prospecting can be enjoyable. Remember to make sure, when you are going into "the wild", to let someone know where you are headed and when you will be back. Always equip yourself properly for trips during which you'll be camping outdoors. Learn something about outdoor survival. Many forestry departments and groups such as rock climbing clubs offer wilderness training that may come in handy. Learn how to orient yourself for a safe return home when you're dazzled by the prospect of finding gold.